With hacking and online secuirty being the hot topic in the news, we look at simple ways to stay safe online.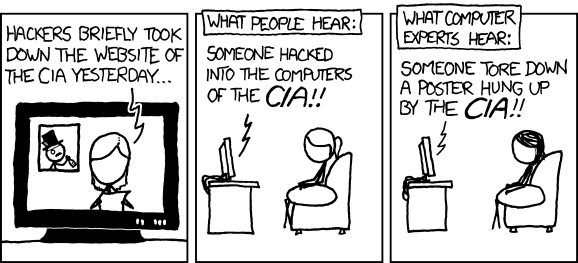 We'll have all seen the headlines in the news recently about hacking, with several high profile companies being victims of data breaches.
The most recent is news that data from the Sun website has been stolen , whilst the data stolen is not highly sensitive, it shows us that any company can be a victim, and that we maybe don't always think about what happens to our data after it has been handed over.
Whilst it is up to the company storing your data to ensure it is safely stored, and Internet Logistics always take data security seriously, there are ways we as users can protect ourselves in the event of security breaches.
Never Use the Same Password for all of your online accounts
This is important as it only takes a security breach at one website, to cause all of your online accounts to be compromised. All websites at the very least should be 'hashing' your passwords, but recent news has shown that some companies are not even following these basic steps.
Ideally you'll be using a different password for every online account you hold. At the very least, you shouldn't be using the same password for your online banking, which you also use when registering for your favourite online forum.
Ensure your passwords are complex
Security experts will tell you that need to make your passwords as complex as possibly to ensure they cannot be guessed or more likely 'cracked' 
Complex passwords should not contain anything in the dictionary, and be a mix of letters, numbers and other characters such as punctuation. Length of passwords is also important. The minimum that you should be using is 8 characters, but longer passwords are recommended.
The problem with a complex password such as this is that they are hard to remember, and if you are following rule number one, then you will quickly end up with an unmanageable amount of passwords.
In situations like this, a good idea is to find a solution where you have a central store of passwords, all secured by one master password, which again is complex, but this is the only one you have to remember. There are various ways of doing this, including using a program such as True Crypt to store a secure file on your computer. There are also dedicated programs, including ones which integrate into your browser, which will help you manage passwords.
Keep your computer secure
Whilst the security of web servers has been proved to be open to security breaches, your home computer is just as vulnerable, if not more.
Whatever operating system you are using, you should always ensure that you are keeping the system up to date with any security patches that are released. With modern operating systems this can be setup to be automatically taken care of, so ensure you set this up.
On Windows especially you should also ensure you are running security software to ensure you computer is clear of infection. There are a variety of tools available for this, and some are even free, so there is no excuse not to be running one.
Lastly, but by no means least, whichever browser your choose, always ensure you are running the latest version. The most popular browsers today are Chrome, Firefox, Internet Explorer. Opera and Safari . All regularly release updates to fix security issues, and these are always free, so again there is no excuse to be running an outdated browser.